KATIE TROPP IS WORKING ON MULTIPLE PROJECTS SET FOR RELEASE IN 2015 HERE ARE A FEW UPDATES ON WHAT YOU CAN EXPECT!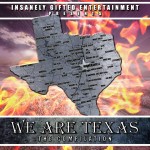 "WE ARE TEXAS" COMPILATION – RELEASE DATE: FEB 3, 2015
KATIE TROPP IS FEATURED ON A COMPILATION PUT TOGETHER BY INSANELY GIFTED ENTERTAINMENT. TODD "THE WHITE BRUTHA" ENGLE GATHERED UP AS MANY TEXAS HIP HOP ACTS HE COULD AND COMBINED THEM ALL INTO ONE GREAT COMPILATION! KATIE TROPP WILL BE FEATURED ON THREE TRACKS! LOOK OUT FOR THE PROJECT ON ITUNES!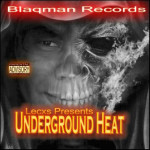 LECXS "UNDERGROUND HEAT" – RELEASE DATE: TBA
THE NEXT RELEASE FROM BLAQMAN RECORDS WILL BE THE HIGHLY ANTICIPATED SOLO RELEASE FROM THE CAPTAIN OF THE BLAQMAN TEAM, LECXS! KATIE TROPP IS A PROMINENT FEATURE ON THE PROJECT WHICH IS CURRENTLY IN THE MIXING/MASTERING PHASE! LOOK OUT FOR "UNDERGROUND HEAT" SOMETIME THIS SPRING!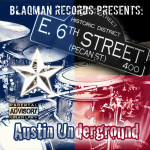 "AUSTIN UNDERGROUND" COMPILATION – RELEASE DATE: TBA
KATIE TROPP AND GOVINACHI ARE CURRENTLY WORKING ON THE NEXT BLAQMAN RECORDS COMPILATION "AUSTIN UNDERGROUND." SINCE BOTH MC'S LIVE IN AUSTIN THEY WILL BE GATHERING UP SOME LOCAL TALENT TO JOIN THEM ON THE PROJECT ALONG WITH THE REST OF THE BLAQMAN SQUAD! LOOK OUT FOR "AUSTIN UNDERGROUND" COMING AT YA SOMETIME THIS SUMMER!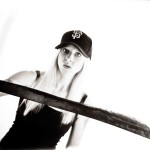 KATIE TROPP "THE MAJORITY LEADER OF THE INSANE" – RELEASE DATE: TBA
KT HAS JUST BROKEN GROUND ON HER THIRD SOLO PROJECT WHICH IS GOING TO BE CALLED "THE MAJORITY LEADER OF THE INSANE." KT IS PLANNING ON WORKING WITH A COUPLE NEW PRODUCERS SHE HAS NEVER WORKED WITH BEFORE AS WELL AS THE USUAL SUSPECTS FROM BLAQMAN, LECXS AND GOVINACHI. THIS PROJECT IS CURRENTLY IN THE BEGINNING PHASE SO WE STILL HAVE A MINUTE UNTIL YOU HEAR WHAT'S TO COME FROM THIS ONE! I CAN TELL YOU THIS MUCH THOUGH IT'S GOING TO BE KRAZY!!! EXPECT THIS ONE AROUND THE FALL!